Hedlund, Jody. A Bride of Convenience. Bloomington, MN: Bethany House, 2020.
ISBN-13: 978-0764232978 | $15.99 USD | 384 pages | Historical Romance/Christian Fiction
Blurb
Unemployed mill worker Zoe Hart jumps at the opportunity to emigrate to British Columbia in 1863 to find a better life and be reunited with her brother, who fled from home after being accused of a crime.
Pastor to miners in the mountains, Abe Merivale discovers an abandoned baby during a routine visit to Victoria and joins efforts with Zoe, one of the newly arrived bride-ship women, to care for the infant. While there, he's devastated by the news from his fiancee in England that she's marrying another man.
With mounting pressure to find the baby a home, Zoe accepts a proposal from a miner of questionable character after he promises to help her locate her brother. Intent on protecting Zoe and frustrated by his failed engagement, Abe offers his own hand as groom. After a hasty wedding, they soon realize their marriage of convenience is not so convenient after all.
In the series
#1 A Reluctant Bride
Review
4 stars
I received an ARC from the publisher via NetGalley in exchange for an honest review. All opinions are my own.
A Bride of Convenience is the third book in Jody Hedlund's Bride Ships series, although it can be read as a stand alone. However, her historical research remains impeccable as always, and I've loved exploring different perspectives of the Bride Ship Brides through both of the books I've read so far.
Marriage of convenience isn't always a favorite trope of mine, but Hedlund makes it work here depicting Zoe and Abe getting into the situation due to the young child Zoe finds herself caring for. I liked how each of them are struggle to figure out what the other expects in this new marriage, as well as grappling with some former potential love matches from their past who try to interfere.
The characters themselves are also relatable, Zoe especially. I admired her compassion for others, which led her to taking the baby in, even though it made her marriage prospects a bit dimmer, and she bonded with Abe due their shared love for helping others. But I also liked that they did have flaws and could learn from each other.
This is a solid installment in the series and another great book by Jody Hedlund. I recommend this to anyone who loves sweet/inspirational historical romance.
Author Bio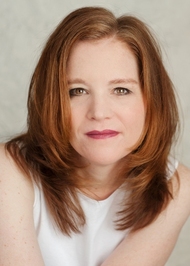 Jody Hedlund is the author of over twenty historicals for both adults and teens and is the winner of numerous awards including the Christy, Carol, and Christian Book Award.

Jody lives in central Michigan with her husband, five busy children, and five spoiled cats. Although Jody prefers to experience daring and dangerous adventures through her characters rather than in real life, she's learned that a calm existence is simply not meant to be (at least in this phase of her life!).

When she's not penning another of her page-turning stories, she loves to spend her time reading, especially when it also involves consuming coffee and chocolate.
Buy links
Amazon (affiliate link)
Bookshop (affiliate link)