Bradley, Anna. The Virgin Who Bewitched Lord Darlington. New York: Lyrical Press, 2021.
ISBN-13: 9781516110407 | $7.99 USD | 396 pages | Regency Romance
Blurb
In the heart of Mayfair lies the Clifford Charity School for Wayward Girls, where a secret society of extraordinary young women conspire to bring England's wickedest aristocrats to justice . . .
 
In London's brothels and bawdy houses, sin and scandal run rampant. Yet as Emma Downing knows, far worse perils often lurk within the lavish homes of high society. Emma has been tasked with uncovering secrets at the Lymington family's country estate—the scene of a rash of mysterious disappearances. Samuel Fitzroy, Marquess of Lymington, is no easy mark, and Emma fears he may see through both her disguise and her feigned indifference to his seductive charm . . .
 
Recently returned to England after a long absence, Samuel finds his family in chaos amid disquieting rumors floating about town. His young cousin has become a worthless rake, several housemaids have gone missing, and then there is Emma, who is clearly not the naïve debutante she pretends to be. Yet irresistibly attracted despite his mistrust, he joins her in a daring game of cat and mouse. For Emma will unearth the truth even if it brings ruin to Samuel's family—but the threat is as inescapable as their mutual desire . . .
 
Praise for Anna Bradley and The Virgin Who Ruined Lord Gray
 
"A sparkling Georgian romance . . . Bradley expertly balances excitement, humor, and heat to create a rollicking romance headlined by a pair of irresistible protagonists. Readers will be eager to see what comes next."
—Publishers Weekly (STARRED REVIEW)
 
In the series
#1 The Virgin Who Ruined Lord Gray 
#2 The Virgin Who Vindicated Lord Darlington 
#3 The Virgin Who Humbled Lord Haslemere
Review
3.5 stars
I received an ARC from the publisher via NetGalley and am voluntarily posting a review. All opinions are my own.
The Virgin Who Bewitched Lord Lymington is the fourth and final book in Anna Bradley's Swooning Virgins Society series. It can be read as a stand-alone, although all the previous books are fairly enjoyable, and I also recommend checking them out.
Emma is one of the more intriguing characters in the series so far, given that she dealt with a lot of adversity in her past. She was taken to a brothel as a teen, where her virginity was auctioned off, and the person who won her subsequently abused her. While I am dismayed to see another dark portrayal of sex work as a facet of the heroine's story, given how common it is, I appreciate what it means for Emma's character as she tries to look out for other women in the present.
Samuel took time to grow on me, as he is outwardly gruff and standoffish. But he has his reasons to be distant, and as his walls came down and he began to understand Emma, I warmed up to him more.
I enjoyed seeing them navigate the mystery, first in opposition, then as a team. That part of the plot is well executed with a decent amount of twists and turns.
This is a satisfactory end to the series, complete with an epilogue that shows the couples from all four books in their respective HEAs together. If you like your historical romance with a generous helping of mystery/suspense, you'll enjoy this one.
Author Bio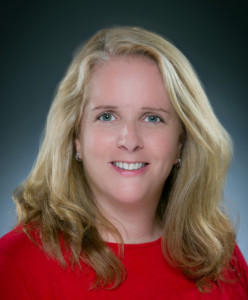 Anna Bradley writes steamy, sexy Regency historical romance. Anna's first book, A WICKED WAY TO WIN AN EARL, won a Romantic Times Review's Choice Award for Best First Historical. Anna lives with her husband and two children in Portland, OR, where people are delightfully weird and love to read.
Readers can get in touch with Anna via her contact page or, for all things romance (and an occasional "hot hero" pic!) please visit Anna on Facebook.
Buy links
Bookshop (affiliate link)